Accessing the Site
When you visit MEDIAL, you may be able to view content and play clips as a guest, or you can log in to upload and manage your media content.
Guest Access
If enabled by the administrator, the guest account provides limited access to MEDIAL features. For example, guests can watch videos in categories approved by the administrator. When guest access is enabled the login button appears at the top-right hand corner:

If guest access is not enabled, you must log in to MEDIAL to use any of the library features.
Logging In
The log-in screen displays automatically if guest access is not enabled. Otherwise you can display the screen from the guest account by clicking the log-in button at the top of the page.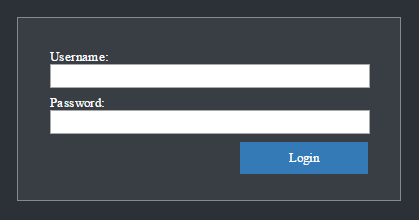 User Name and Password
The log-in screen prompts for your user name and password, which will be one of the following depending on how the administrator configured MEDIAL:
User name and password you use to access your institution's network, if the network uses Active Directory or Lightweight Directory Access Protocol (LDAP).
User name and password for your virtual learning environment, such as Moodle or Blackboard.

User name and password the MEDIAL administrator created specifically for the media library.

Contact your site administrator if you have trouble logging in.